In Paraguay, the driver took video as a couple on a motorcycle had sex while driving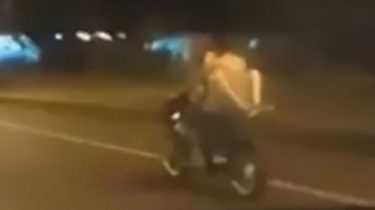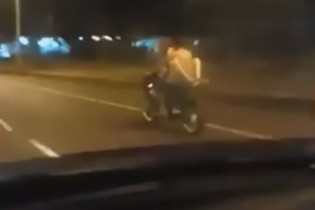 The police of Paraguay received an extraordinary video in which a half-naked couple in a candid pose riding on the highway on a motorcycle. This reports the Metro.
His pose and the man and the woman also puzzled by the drivers passing by. One of them took the time to video it on your phone.
See also:
In Britain, physical education teacher regularly had sex with a student while her parents were at work
The video shows that the woman is lying on the gas tank, her skirt raised and legs cover the body of a man. According to witnesses, the pair had sex while driving.
The video was handed over to the police, and therefore faces a fine of $ 535 in the case confirmed that they had sex.
We will remind, earlier in Britain, a visitor stumbled upon the sex of the staff in Pizza Hut and released a video of the moment.
Comments
comments