Avdeevka generators: zhebrivskyi explained who are unable to start repair of power lines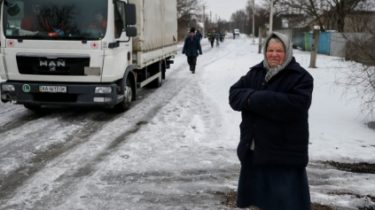 The head of the Donetsk military-civil administration Pavlo zhebrivskyi said that the Russian side in SCCC so far has not provided written guarantees of a ceasefire in the area of the impulses of the transmission line near Avdeevka.
"I hope to get a guarantee on tomorrow in the morning, and electricians ready to go to the restoration of power lines. As of today revealed two places of damage of power lines", — Zhebrivsky wrote on his page in Facebook.
See also:
In the Donetsk region military vehicle knocked down a woman
Now, he said, the city on the powerful power generators are hospital, Department of Ukrtelecom and other services.
The police works in the strengthened mode and maintain law and order in the city.
"Tomorrow morning, planned by a powerful generator to run the pumping station and serve people at home in the water. Avdiivka coke from its battery maintains a proper heat in the heating systems of the city. Addressed to the Kyivstar to while restore electricity in Avdeevka, they hooked their transmitters for the generators and ensuring proper operation of the network," added zhebrivskyi.
Comments
comments