Holodnitsky confirmed the escape key person involved in "business Onishchenko"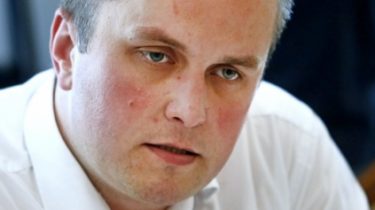 The head of the Specialized anti-corruption prosecutors Nazar Golodnitsky confirmed the information about the escape of one of the main defendants in the "gas business" Alexander Onishchenko.
Escape Sergei, Switchenko he wrote on his page in Facebook.
"One of the suspects in respect of which the court rejected the application of remand in custody, namely Serhiy, Switchenko ran like this in July last year made him "the chief", Mr. Onishchenko," wrote Holodnitsky.
See also:
Holodnitsky announced the transfer of the "gas business" Onishchenko in court
He also added that detectives NAB has already given appropriate instructions on the organization of the search for the suspect.
Holodnitsky, in particular, said that recently the detectives NAB on behalf of SAP prosecutors suspect in the "gas case" notified of the completion of the preliminary investigation, and the defense granted the right to examine materials of criminal proceedings.
Comments
comments