The only key to the de – occupation of Crimea-the Crimean Tatars right to self-determination – Chubarov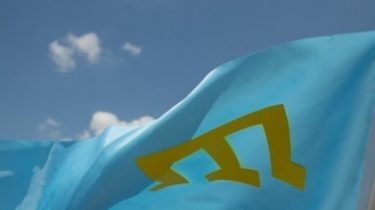 The only key for the de-occupation of Crimea and the return of Ukrainian sovereignty is the right of Crimean Tatars to self-determination.
About this on air of the talk show "Right to Vlad," on the channel "1+1" said the head of the Mejlis Refat Chubarov.
"If we analyze the behavior of our highest officials, the Ukraine yet either does not understand this, or else lives in other myths," said he.
According to Chubarova, the Ukrainian government promised to establish a working group on amendments to the Constitution that would set forth the principles of existence of the Crimean Autonomy on the basis of the right of indigenous people to self-determination. But the working group is still not created, in spite of verbal support from politicians, including President Petro Poroshenko.
Recall that in July last year, President Petro Poroshenko said that Ukraine needs to amend section 10 of the Constitution of Ukraine concerning the provision of rights of the Crimean Tatars to self-determination.
"We have to give to the Crimean Tatars right to self-determination within a unified Ukrainian state. This is what we owe to the Crimean Tatars. Ukrainian government should have done at least 20 years ago. And now the situation was completely different," he said.
Comments
comments