The organizer of the kidnapping Goncharenko was going to cripple the people's Deputy – the Prosecutor's office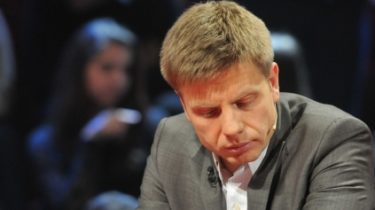 Odessa oblast Prosecutor's office considers the organizer of the abduction of the people's Deputy from BPP Alexey Goncharenko, Deputy of the Limanskiy district Council Kushnarev. This was announced by the Prosecutor of the region Oleg Zhuchenko.
According to Kushnarev is a relative of one of the victims during the events of 2 may 2014 in Odessa House of trade unions, reports UNIAN. Zhuchenko declared that the Deputy personally planned the kidnapping Goncharenko for his Pro-Ukrainian activities in the region.
According to prosecutors, the attackers intended to cause the coach serious bodily injury to disfigure the face with acid and crushed with a hammer the joints on the knees. The injury had to inflict himself Kushnarev.
The MP has already signed and handed to the suspect. Just arrested three involved in the crime.
About the kidnapping Goncharenko Odessa oblast Prosecutor's office announced today, February 23. And in two hours reported that the MP is in a safe place. The interior Ministry opened a case regarding the abduction, and in the Parliament proposed to create a headquarters for the search of the MP.
Comments
comments