Hostess cakes, the business – technology: the inhabitants of Bahmut took to help the blockade ORDO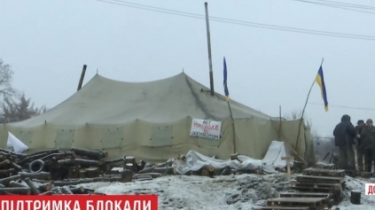 To the activists who are blocking railway connection with Donbas, came wives and mothers of soldiers who were captured or missing. They ask blocker to stop the action and call the blockade almost the last chance to free their families, says the story TSN.19:30.
In Bakhmut women brought pictures of their children and the belief that even missing in the official lists of prisoners – alive. The demand to stop trade relations with occupant support even the locals: someone makes money, someone with just a kind word. "Bring the pies, borscht, ask what you want: the soup like this or this? Very nice actually," says the commander of the redoubt "Bohuslav".
Comments
comments