Because of leaks in the White house started checking the cell phones of staff – Politico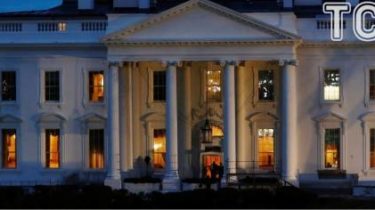 Mobile phones about ten employees of the press service of the White house have been checked with the connection with the leak to the media information from a closed meeting.
This writes Politico, citing a source.
It is reported that a White house spokesman Sean Spicer learned that the journalists got the information from a closed meeting and called those who attended. During the Spicer expressed disappointment with a number of private conversations and meetings, the content of which was presented in the media in an unflattering light. Before the meeting subordinate Spicer were asked to leave their mobile phones on the table at the entrance to check in order to prove that they have nothing to hide.
During the meeting, White house spokesman reminded the press office staff that under US law, employees of the administration is prohibited to use the applications for data encryption and automatic deletion of sent messages.
Spicer threatened to subordinate the big problems in the case of new leaks, or if the checks phones to involvement will yield positive results.
White house spokesman refused to give the publication comments.
See also:
Trump called CNN and the New York Times anecdote
We will remind that earlier journalists of CNN, The New York Times, Los Angeles Times and Politico were not allowed at the briefing in the White house.
At the entrance to the hall, where was held the briefing, one journalist was stopped by a guard and informed that her name did not appear in the list of those present.
The administration of U.S. President Donald trump has not commented on the situation.
We will remind that earlier the US President Donald trump called NBC TV, ABC, CBS, CNN and The New York Times enemies of the American people.
We will remind that earlier the authoritative resource on CNN turned to the team newly elected President Donald trump was asked to explain what they made a mistake when publishing your news after trump did not allow their journalist to ask a question during his first press conference.
Recall the American site BuzzFeed has startled the world by publishing a file on 35 pages, which stated that Russia has dirt on trump, and provides data on the relationship of trump with Russia and Russia's interference in U.S. elections. Thus journalists BuzzFeed noted that the document is not confirmed.
CNN, in turn, announced on Tuesday, January 10, four representatives from the leadership of the American intelligence provided to ex-US President Barack Obama and the new President Donald Trump two-page review of the dossier, which says in particular about Russia's intervention in the US elections and also about the dirt on trump.
At his first press conference, trump snapped of the CNN journalistwho wanted to ask a question, adding that he finds it a shame the information supposedly disseminated by CNN.
Comments
comments