Capital Hem will connect with Towers new bus route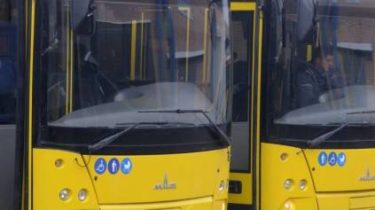 In Kiev, launches a new bus route No. 119, which connects Kontraktova square with the district Teremky-II.
Wrote about this on his page in Facebook, the General Director KP "Kyivpastrans" Dmitry Levchenko.
"We continue to implement the recommendations of the world Bank. 2 Mar open already announced bus route No. 119, which will run from St. Yuri Smolich to Kontraktova square" – he said.
According to Levchenko, the route will be released eight new low-floor buses MAZ with the headway of 12 minutes.
"I am confident that this route will be popular among residents and guests of the capital. Also, the overlap time Shulyavska overpass, route No. 119 will allow passengers to reach the desired points, avoiding the damaged area," he added.
As explained in the press service of "Kyivpastrans", bus No. 119 will run on the route: str – Akademika Kosticheva – St. Mikhail Lomonosov – St. – street Amur – street Sumskaya – kaysarova str – str. Valeriy Lobanovskiy – a Povitroflotskyi Ave. – the street – Glybochickaya travel – glybochitskaya str – street – Constantine street – Kontraktova square – Mezhigorskaya str – str – glybochitskaya str – Glybochickaya the passage – the street – prospect Avenue – Avenue of Valeriy Lobanovskiy – kaysarova str – St. Sumy – Frunze – street of Lomonosov – street of Academician Kosticheva – str.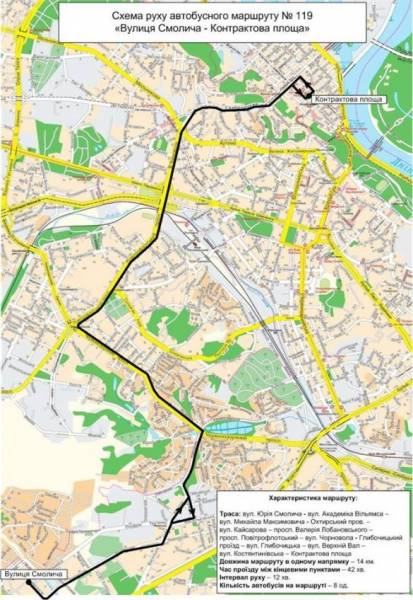 Facebook/Dmitry Levchenko
We will remind, the day before, on February 27 night in Kiev, partially collapsed Shulyavska overpass. Klitschko, who arrived on the scene, called the preliminary cause of the collapse Shulyavska overpass. According to the mayor, the bridge was recognized as an emergency, however, was violated rules of operation. Network users laugh at the accident, which in Kiev was waiting because the building is in poor condition.
In the morning Klitschko ordered to dismiss his Deputy for transport and the head of solomiansky district, which imposes liability for the accident.
Experts say that the bridge is suitable for traffic, however it will narrow by half a meter (0.75 m each side).
Comments
comments