The Ministry of Finance spoke about the numerous violations of DFS with the reimbursement of VAT to 5 billion UAH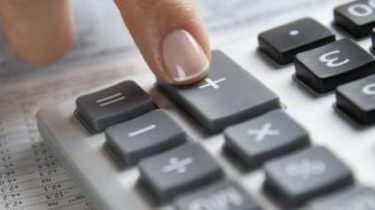 Within 10 months of the year 2016, the State fiscal service did not comply with the tax code and published the registers of applications for the budget VAT refund in full.
This was reported in the Ministry of Finance, writes DT.UA.
On the basis of the instructions of Ministry of Finance in December 2016 registers for VAT refund was issued in full.
It is noted that the Ministry has conducted the analysis of the published registers, which showed that in addition to the requirements of the publication of registers, DFS violated other provisions of the Tax code regulating an order of compensation.
See also:
Today the Ministry of Finance launches e-registry of the VAT: how it works
It was discovered more than three thousand potential violations in excess of five billion:
– 900 refund of the VAT in violation of the provisions of the tax code, amounting to 1.5 billion hryvnia.
800 cases of late VAT refund in the amount of UAH 3.7 billion.
– 1,700 cases of incomplete compensation of the VAT in violation of the provisions of the tax code.
The Finance Ministry stressed that the potential losses for business from this type of violations – more than one billion UAH.
We will remind, today, on Saturday, April 1, the Ministry of Finance has launched an electronic register of VAT refunds. The registry will be available on the first business day of April, namely, on Monday, 3 numbers. All input information in the registry forms the DFS on the basis of demands of the business and secures it with digital signature. DFS enters this information into the registry. After that, the approval of the amount is given no more than 30 days (in cases stipulated by law – 60 days) and automatically refund on the next day after the end of this period.
The Ministry of Finance claim that a transparent and automatic registry eliminates corruption in the VAT recovery, which restores the confidence of the business creates a level playing field for every entrepreneur and facilitates doing business in Ukraine.
Comments
comments