In Britain, the pornographic actress who has a Bordello on wheels, prevents the students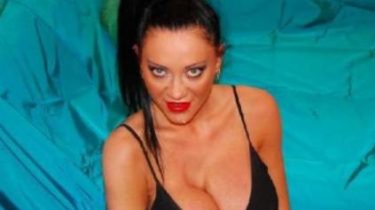 Already known in Britain, German pornographic actress Kiriya, who recently appeared in ads and spoke about his brothel on wheels, where she provides services for 50 quid in the van, came to the University of Nottingham. In its unusual business, complain teachers of the institution, reports the Metro.
So, 34-year-old star in adult films boasted that daily serves 50 men. The woman parked the van near one of the campuses of the University. One of the teachers said that some students told him about it, but jokingly, so he didn't at first.
"Then I went to check and saw the van in front. There were people who behaved strangely, wandering around, constantly came and went and the van could hear all kinds of sounds," said the teacher.
See also:
The ideologist of Brexit Faraj molested and kissed by the porn actress on the plane
The man believes that everything has its place and time, so to Park near the educational institution, where students live, will not do.
Note, the porn star already checked the police, but no violations found.
Earlier, the 34-year-old woman who had starred in several porn movies, pohvastatsya in their advertising of the "all inclusive" in its round. Residents Cleveland, however, complained to the police on tour women, but law enforcement officers not to do something. According to the police, the tour is located on the Internet, and the Windows in the van were tinted. Thus, the law is not violated. In addition, customers of a porn actress leave rave reviews on the services of women, praising her "beautiful house on wheels" and the ability to maintain the "witty conversations".
Comments
comments