Kiev is coming a powerful storm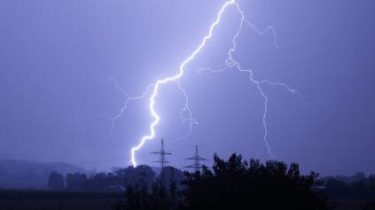 In the next hour to end of day in the capital will be in the afternoon.
It is reported the KSCA, with reference to the forecast of the Ukrainian hydrometeorological center.
Tomorrow, April 4, in Kiev will be partly cloudy, at night places a small rain, day without rain. Wind North-Eastern 5-10 m/sec.
Night temperature is 7-9 degrees Celsius during the day 15-17 degrees.
We will remind, after a sharp warming in Ukraine will again come cold weather. On Tuesday, April 4, in Ukraine will remain warm weather. In the North, the West and North-East during the day +14…+19 degrees. In Transcarpathia to +20…+23 degrees. The rest of the territory is still very warm to +18…+23 degrees, only in coastal areas, the circle seas +12…+17 degrees. Rain, possible thunderstorms, will be held in the Central regions: Vinnytsia, Kirovohrad, Cherkasy, Poltava regions and places of Dnipropetrovsk. But the day is still the chance of rain in the Luhansk region.
Comments
comments