In China, the kung fu master held out seven cars, trailers to their testicles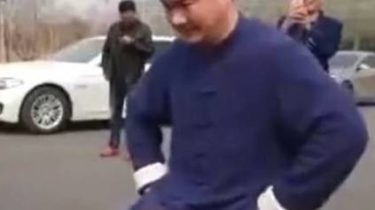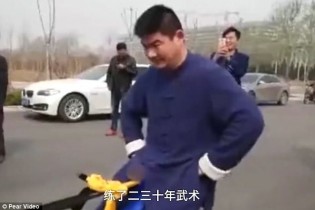 39-year-old Chinese expert on kung fu showed the results of their training in an unusual way. The man stretched seven cars, weighing 12 tons each, tying them to the eggs. Reported by the Daily Mail.
The man stretched Audi 8 meters, beating his own record that he set last year, dragging 5 cars.
His record took video.
Earlier, the 94-year-old Chinese woman has amazed people around the world for their fantastic kung fu skills.
Comments
comments