Teachers promised a new salary increase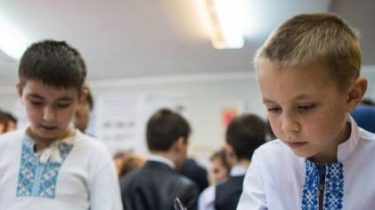 Prime Minister Volodymyr Groysman assured that the government will continue to raise teachers ' salaries.
He stated this during a conference on the theme: "Professional education and training: promotion of socio-economic and regional development of Ukraine", UNIAN reports.
"We started to increase wages in education and will continue to do in the future," he said.
See also:
Overloaded teachers and 60% incomplete grades. Grinevich voiced the data on rural schools
We will remind, in January, classroom teachers increased salaries in half. Salaries one and a half times increased just school teachers. Teaching staff of other educational institutions – kindergartens and vocational schools – such allowance now will not receive, but only from 1 September 2017. However, their salary will increase by 20% as from 1 January 2017 increased the minimum wage to 3, 2 thousand UAH. The Minister says that local authorities can now raise the salaries of educators of the kindergartens and vocational schools, without waiting for September. Of course, if this in local budgets will find the means.
Even after watching the teachers ' salaries, the earnings of Ukrainian teachers – one of the lowest in the world. Thus, the Polish colleagues in terms of the Ukrainian currency receive a minimum of 12,5 thousand UAH per month. Czech teachers have 23 thousand UAH, and the French – 69 thousand UAH.
Comments
comments