Window grille smashed the skull of one-year-old child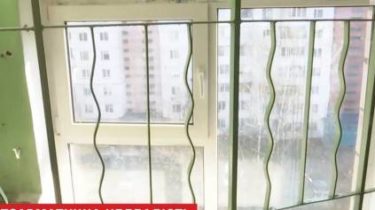 In Kiev, the head one year old boy fell 30-pound bars, of which the entrances close the window. The child is now in critical condition in intensive care with multiple skull fractures, according to a story TSN.16:45.
"When the grate fell on him, he stopped breathing! Mom grabbed him and ran to our home on the sixth floor," said neighbor Hope Kubrak. In the entrance there were those who knows how to do CPR. With this baby held out until medics arrive.
Comments
comments