Groisman explained where to go to 600 million euros from the European Union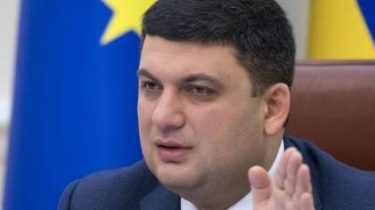 Macro-financial assistance in the amount of 600 million Euro which Ukraine has received from the European Union, will go directly to the Ukrainian budget.
About it on air of TV channel "112 Ukraine", said Prime Minister of Ukraine Vladimir Groysman, reports espresso TV.
"Today we received the decision. If you remember, I in the month of February was in Brussels, we agreed with the President of the European Commission that will be allocated one support in the framework of our cooperation. It is 600 million. And this is supported directly in the Ukrainian budget", – said Groisman.
The Prime Minister noted that funds are allocated to support the economy of Ukraine. At the same time, the IMF tranche in the amount of $ 1 billion will be allocated to the reserves of the National Bank of Ukraine.
Comments
comments