NACP recognized the failure of a single register a valid reason for late submission of returns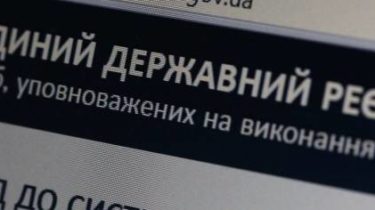 The improper functioning of the Unified state register of declarations of persons is a valid reason for late submission of the Declaration, said NAPC.
The system administrator will determine the exact period of improper functioning of the Registry. So, when checking the timely submission of declarations, this problem will be considered.
See also:
Who is the richest Minister in Ukraine and the officials surprise in their declarations
Recall, March 28, on the eve of the deadline for filing the unified state register stopped working. Then Prime Minister Vladimir Groisman during a meeting of the government called on members of the NAPC to resign.
During a meeting of the members of the government were the head of NACP Natalia Korchak. Groisman turned to her and asked to explain why government officials complain about the impossibility to register their declarations.
The website slowly resumed work on 29 March.
Comments
comments