The Ministry of justice is preparing a ban on large bonuses for the management of NACP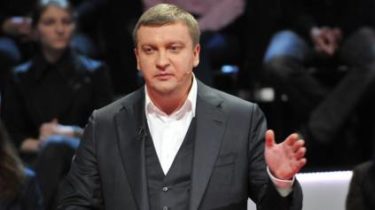 The Ministry of justice will propose the Parliament to prohibit the leadership of NAPC to charge a premium more than 50% of the salary.
About it journalists were reported by the Minister of justice Pavel Petrenko, transfers "Ukrainian truth".
"We put (the bill –ed.) is the upper limit that the management of the NAPC does not have the right to award more than 50% of the payment. And they now have 200, 300, 400 per cent," he said.
See also:
"I had a deuce to put". Korczak left the answer to the question about his resignation
The Minister also noted that the bill changes the structure and principles of work of the NAPC will be submitted for approval by the Cabinet soon.
According to Petrenko, a bill to change the structure and working principles of NACP has almost developed and will be soon submitted for consideration of the Cabinet of Ministers.
We will remind, the head of the NAPC Natalia Korchak during a speech in Parliament, admitted that he has written a prize in 200 thousand UAH. The MP Borislav Birch asked what the award itself was discharged Korczak and for that, and also asked why there is still no expert assessment of whether the supply system of electronic declarations. "The answer to these questions, we will receive professionally after the findings of the independent audit," said Korczak.
As previously reported, the head of the NAPC Natalia Korchak was summoned to a meeting of the Parliamentto report on their work.
The national Agency has been widely criticized as inappropriate operation of the registry for declarations that at the end of the deadline for reporting was not working for several days. On the eve of the deadline, April 1, when should be registered with all the electronic declarations of officials, the system again failed. Prime Minister of Ukraine Volodymyr Groysman called on the head of NACP Natalia Korchak and other members of the Agency to resign. In turn, Korczak declared that is not going to resign.
Comments
comments