The Finance Minister explained why the IMF reacted negatively to the blocking of Russian banks in Ukraine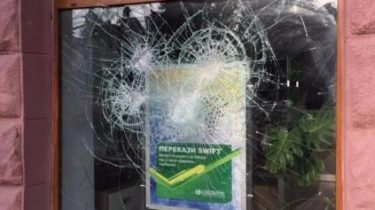 The blocking of Ukrainian "daughters" Russian banks threatened the stability of the banking system of Ukraine.
About this on air of the talk show "Right to rule" on the channel "1+1" said the head of the Ukrainian Finance Minister Alexander danyluk.
"No one knows what will happen if the people who do not represent the power, can block some banks. Tomorrow they can block government agencies, infrastructure. It is a certain destabilization of it is a signal that the situation in the country destablise. This is a negative signal to foreign creditors," – said the Minister.
Danilyuk noted that the position of the IMF regarding the blocking of Russian banks was this: if you want to make some action, do it legally.
Comments
comments