The Network showed "evidence" of cooperation Goluban with militants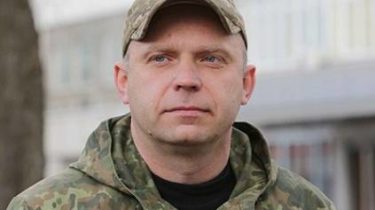 Volunteer Roman Sinitsyn reported that police Colonel Yuri Goluban, who spoke from the rostrum of the Verkhovna Rada on collision with the people's Deputy Vladimir Parasyuk in Slavyansk, turned out to be a separatist.
About this he wrote in Facebook.
He Goluban in comments TSN said that the picture is installation.
"The video people, like me, think it may have been me. But this is an absolute installation. I think the video was taken from one of the archives. I was there in the form of "alpha" vest "alpha", and other people – without armor, in a different form. The video could take any of the teachings, any classes that every day we spent in the "alpha" in Donetsk for six years. The place in the video is unfamiliar to me, strangers, there is nothing to comment on that," he said.
Police added that the relevant authorities should conduct an audit of the image.
"I think SBU will react, will be carried out any examination. While I for this reason none of the law enforcement agencies didn't call" – he said.
While Goluban is located in Mariupol in the hospital after surgery.
Earlier he was accused of separatism and the people's Deputy Igor Lutsenko, in particular, he pointed to the involvement of the police murder of Ukrainian soldiers in Karlovka. Also one of the leaders of "DNR" Alexander Khodakovsky said that Goluban – a former militant of the Vostok battalion.
After clashes at the checkpoint of the police and supporters of the embargo in March 2017 , President Petro Poroshenko awarded Golubina the order "For merits" III degree.
Comments
comments