The murder of a taxi driver in Kiev: from attacks from criminals broke the knife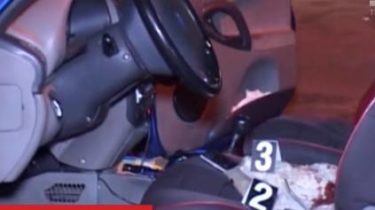 In Kiev night killed 55-year-old taxi driver. The attackers did not take anything from the driver, but beat him so hard that he broke the knife, according to a story TSN.19:30.
Wounded taxi driver managed to get out of the car and call for help. Eyewitnesses say that he had terrible wounds to the right side in the area of the clavicle, liver and lung. Obviously, beating passenger who was sitting next to the driver. Handle from a kitchen knife left in the car.
Man tried to save the police, but he died before the ambulance came. Had something to tell law enforcement – no information. Investigators are trying to establish the motives and circumstances of the crimeto get on the trail of the killers. Kiev taxi drivers say that legal carriers have to have the secret button, clicking on which the Manager reports that the driver was in trouble. Obviously, the victim simply did not have time to push it.
The correspondent TSN Alexander Country
Comments
comments