The reality star was faced with the reality – Der Spiegel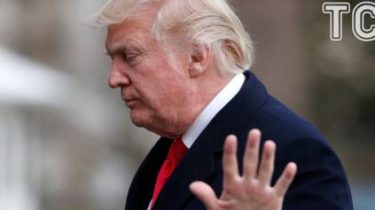 The emotional fracture of the President of the United States: after the alleged attack using poison gas in Syria, and Donald trump suddenly clearly spoke out against Assad, and thus against Russia. But what actions will follow his words?
This writes mark Pitzke in the article "the reality Star is faced with the reality", published in the online edition of Der Spiegel.
See also:
In Syria there was a second powerful chemical attack – media
Donald trump's rarely seen so excited. "Little children!" – angrily exclaimed the President of the United States, referring to the recent attack, presumably with the use of poison gas in Syria. "Their death was an affront to humanity". And: "I tell you, it is an attack on children yesterday really hurt me."
Trump in the White house Rose garden, beside him his guest, king Abdullah II of Jordan. His visit was long-planned, but the news from the country, the Northern neighbor of Jordan, has significantly reduced this meeting, and forced the newcomer trump to take decisive action: suddenly he was faced with his first double crisis.
See also:
The West and Russia quarreled in the UN security Council due to a chemical attack in the Syrian Idlib
First North Korea, now Syria. The reality star was faced with reality. As a rule, he met her, resolutely stepping, obeying the instincts and emotions. "What happened yesterday is unacceptable," he said during a meeting with king Abdullah II, which was completely overshadowed by the horror that occurred in Syria. "This heinous act of the Assad regime cannot be ignored".
Trump silent parts
A sentence with literally explosive force. Perhaps trump would not tolerate the Syrian dictator Bashar al-Assadas a "political reality", presumably, but would not come close to his ally, Russia? "Assad looks better than the other side," said trump a year and a half ago, although the atrocities Assad has long been apparent.
What now? What changed his mind? Apparently, recent photos from Syria. "For me, it's crossed many boundaries, not only red line" – an allusion to the empty threats of his predecessor, Barack Obama against Assad almost four years ago. "My attitude toward Syria and Assad," said trump seemed like he was even proud of it, –"changed greatly".
Comments
comments