"Posts from the evil one." Groisman said whether to run for President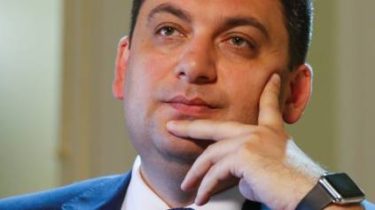 The head of government , Vladimir Groisman said that he would not run for President in elections two years later.
He said this during a press conference on the outcomes of the tenure of the Prime Minister.
See also:
Trilete Groisman. The main indicators and the nuances of the new plan of development of Ukraine
"I have a sensational statement. In 2019 I will participate in the presidential elections, as citizens. Come and vote for the candidate. Other intentions I have none. I'm talking about and want to say again," – said Groisman.
He added that to change the country seeks to use his current position.
"I want to use this opportunity today – the Prime Minister – to change the situation in the country. I really want to do. If we talk about the post – this is all from evil. There are those who dream about the job. They have not come on – give me just some kind of job. What they do for decades," – said the Prime Minister.
Recall, the Verkhovna Rada on 14 April 2016 approved Groisman on the post of the head of government.
Comments
comments