Russia unexpectedly can "help" to reduce prices on fruits and vegetables in Ukraine – expert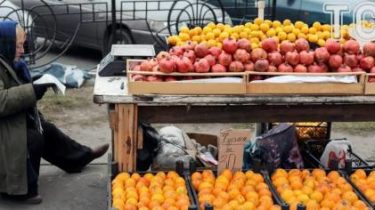 In Ukraine in the near future, could fall the price of Turkish fruit and vegetables. This will happen if the conflict between Russia and Turkey over the situation in Syria will escalate. The country can again to stop air transportation and delivery of goods. Accordingly, the vegetables and fruits that would have to go to the Russian market, could go to Ukraine at discount prices.
This forecast was expressed by the head of the Association of retail suppliers Oleksiy Doroshenko
"In Ukraine, can dramatically decrease the price of Turkish fruit and vegetables. This will happen in the case of a new aggravation of relations between Russia and Turkey, which is now on the agenda. Yesterday it became known that Russian air carriers have received notification about the new possible ban on Charter flights to Turkey. Such a ban was in force for years after Turkey shot down a Russian su-24 in Syria. After this was curtailed economic relations between countries, including those imposed by the embargo on fruits and vegetables from Istanbul, which was immediately evident on the Ukrainian market in the form of 20-30% of discounts on products," – said Doroshenko.
The current situation reminds last year's.
"Now the situation is repeated due to political differences in Syria. And if in a relationship again there is a crisis, it is likely that we will see in Ukraine the price of all range of Turkish farmers, namely oranges, mandarins, lemons, grapefruits, grapes, pomegranates, zucchini, lettuce, peppers, tomatoes, cucumbers, peaches, nectarines, apricots, cherries, pears," predicts the expert.
How much it will cost Ukrainians Easter basket, read on Dnia this link.
Comments
comments