"And work". Turchynov launched a rocket from his job.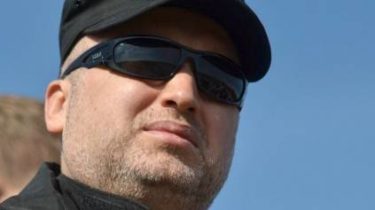 NSDC Secretary Oleksandr Turchynov has experienced a mobile command post with Desk chair in the office supervised the launch of test missiles.
It is reported by his press service.
The report said that the main situation center of Ukraine has at its disposal a mobile command post to direct operations of any complexity from any point of Ukraine.
See also:
Turchynov announced the shocking figures of the traitors of Ukraine in the Crimea in 2014
It is equipped with secure communications, UAVs and integrated video surveillance system, that allows to provide operational management and analysis of complex situations in the field of security and defense. This can be done both from the main situational center of the NSDC of Ukraine, or from any other protected centre.
Experienced the work of such a mobile point Turchinov. He conducted another test missile launches from the workplace.
"And work," said Secretary of the NSDC after the launch.
Earlier, the NSDC Secretary Oleksandr Turchynov said that Ukraine will win Russia in hybrid war in the Donbas and to liberate the occupied territories do have a month.
Comments
comments