Top 100 state-owned companies received 31,6 billion hryvnia income. The Report Of The Ministry Of Economic Development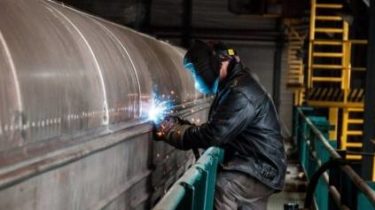 The largest 100 Ukrainian state enterprises received for the first half of 2016 revenue 31.6 billion.
This summary of data today, 13 April, published in the report of the Ministry of economic development and trade.
It was said that while in state ownership, there were 3,460 state-owned enterprises, which is only 1794. At the same time in the 100 largest companies accounted for 82% of net income and 86% of the assets of the state. The major assets are concentrated in the oil and gas sector (of the NJSC "Naftogaz of Ukraine"), transport (PJSC "Ukrzaliznytsia") and the power (NNEGC "Energoatom").
"Compared with the corresponding period last year for the first six months of 2016 EBITDA of the portfolio has increased more than two times and reached at 61.9 million, and the EBITDA margin increased from 20% to 34.3%. In addition to the chemical industry, all sectors of the portfolio showed a positive trend, net income and results of the first half of 2016, the portfolio made a profit of 31.6 billion UAH (without taking into account the results of activity of PJSC "Ukrposhta"), whereas the corresponding period of the first six months of 2015 of the company from the portfolio finished with a loss of 11.9 billion UAH", – said the Ministry.
The total carrying value of assets of state-owned companies was estimated at 1 trillion 301 billion UAH, which is almost 11% more than as at the end of the previous reporting period.
"Achieving this result was possible mainly due to the increase in carrying value of assets of companies in the transport sector, namely due to the revaluation of fixed assets value of PJSC "Ukrzaliznytsia"", – stated in the message.
"Now the state companies show much better financial results than in previous periods. But it is more for the 100 largest public companies. Most businesses outside this list are unprofitable or do not work at all, so taken private in the first place, they will be", – said the first Deputy Minister of economic development and trade Maksim Nefedov.
Comments
comments