How to achieve recalculation of the payroll. When Ukrainians to demand the return of money for substandard services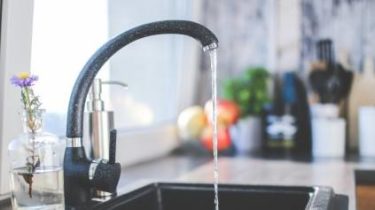 To return money for poor-quality services: 58 Metropolitan families received an allocation from Kyivenergo totaling more than two hundred thousand hryvnia for improper hot water temperature and too low temperature in the apartments during the heating season.
This is stated in the story TSN. 19.30.
See also:
The Minister assured that the introduction of a fee for gas will not lead to increase of tariffs for Ukrainians
The temperature in the apartment must be at least 18 degrees, in the corner room at least twenty. If below: full rate menusuite five percent for every degree of deviation if the temperature is below the twelve degree – such heat it is possible not to pay at all.
To make recalculation of payment for utility services, you first need to write a letter to the owner of the house. Then a Commission of representatives of the owner must measure the temperature of water or air and to make the appropriate act. If the temperature is below normal constantly, such acts should be several. And then these written claims should be transferred to heatsupplier.
See also:
The national Commission will increase the tariffs on electricity for coal plants with APR
In Kyivenergo say that complaints about the quality of services now not so much. The main discontent – their value. One more thing – a recalculation for poor service, if you have a house or apartment the counter of heat is not performed.
Comments
comments