The President signed the law abolishing the mandatory use of seals by entrepreneurs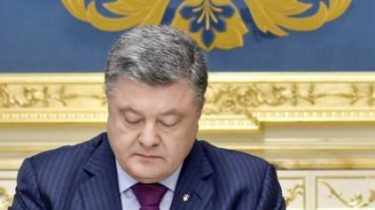 The President of Ukraine Petro Poroshenko has signed a law under which removed the requirement for mandatory use of seals by legal entities and physical persons-entrepreneurs.
This was reported on the website of the Verkhovna Rada.
The law signed by the President on April 14. He withdraws from the Ukrainian legislation, the mandatory requirement to use printing, the possibility of recognizing the document is invalid because of its absence, the need to use print in the relations of business entities with state authorities and bodies of local self-government.
Also introduces administrative responsibility of officials, on-demand print — a fine in the amount from 50 to 100 untaxed minimums.
See also:
Top 10 tips for Ukrainian entrepreneurs
Recall that in January 2017 in Ukraine ceased its activities 129,2 thousand physical persons-entrepreneurs. This is 6% of the total registered in the country Popow, including more than 2 million 87% or 112,4 thousand closed Popov does not engage in economic activity. Mass closure was due to the fact that from 1 January 2017 Popov the second and third groups were obliged to pay a single social contribution — 704 hryvnia per month, even if you do not have income.
Comments
comments