To live in harmony with the Russian Federation. MPs told, why still fly to Moscow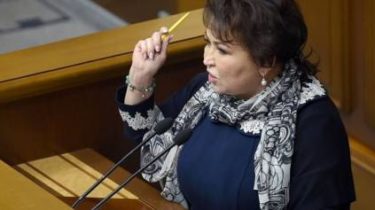 People's deputies of Ukraine continue to fly to Moscow and not even hide it.
The correspondent TSN Daria Happy to know why they visit Russia at a time when it is fighting against their country.
See also:
MP Bakhteeva unofficially visited Donetsk and spoke about the "serious impressions"
In particular, the MP from "Opposition block" Bakhteyeva said that flies to Moscow via Minsk, and he takes the train because she lives there, a sister and other family members.
"I want to live in harmony with all and with the Russian Federation," she said, adding that he will not give up in the neighbor stone. On the remark of the journalist that Russia throws Ukraine grenades, Deputat said: "it is Necessary to agree".
In addition, she noted that Crimeans after the pseudo-referendum "already living my life."
Comments
comments