Ukraine tightens restrictions on goods from Russia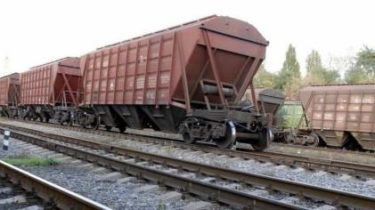 Ukraine will revise the existing anti-dumping measures against imports of ammonium nitrate from the Russian Federation that were applied back in may 2008.
This is stated in the message of Ministry of economic development and trade of Ukraine.
The decision is due to stop production and shipment of nitrogen fertilizers for Ukrainian enterprises. Now the producers are losing.
See also:
Russia has decided to capitalize sanctions, the Bank for investment projects in the Crimea
In addition, the decision on the application of anti-dumping measures concerning import to Ukraine of grinding wheels on the ceramic bundle origin from Russia. We are talking about activities for a period of five years in the amount of:
– for the exporter-producer open joint stock company "Volzhsky abrasive works" (OJSC "VAZ"), located in the city of Volzhsky, Volgograd region – of 6.54 %;
for other exporters and in General for the Russian Federation – 33 to 83 %.
"The application of the anti-dumping measures have a positive impact on the financial position of national producers, in particular, will contribute to the recovery of production and sales, preservation and resumption of jobs, the restoration of profits", – reports a press-service of the Ministry of economic development.
In addition, the Commission adopted the decision on initiation and conducting anti-dumping investigation concerning imports to Ukraine of some urea-formaldehyde products originating from the Russian Federation. Experts intend to obtain evidence of dumping, injury and causal link between them.
Recall that the energy holding DTEK has started a process to address investment dispute with Russia against the assets of the company, control of which was lost due to the annexation of Crimea, and estimates his losses at $ 500 million.
Comments
comments