Donbass after the war will have to be dismantled in half a century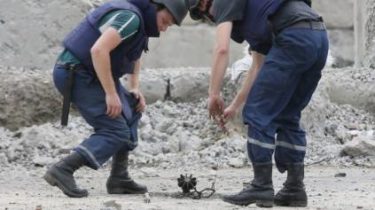 This week was three years in the Donbas the war began. Her first victim was the captain Hennadiy Bilichenko, who was killed near Slavyansk on April 13, 2014.
Even if the war suddenly ended today, the death of innocent people would not stop. Because long after shooting his victims will be waiting… the silent killer – mine fields, shells that did not explode, and traps are tripwires. Their hundreds of tons. And, on the other hand, with the deminers. This is stated in the plot of TSN.Week.
In the Parliament are two bills on mine action, which would be particularly attracted to the mine of foreigners. But the people's representatives – not before. Seem to think that this only applies to a small group of people in the Donbas. In fact, the full clearance will need half a century.
For details, see the story of Andrei Tsaplienko.
Comments
comments