Balogh said that Poroshenko offered him to head one of the ministries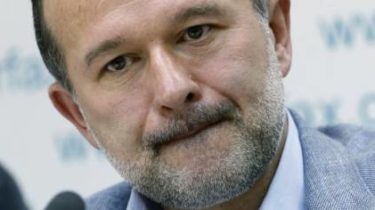 The former head of the emergencies Ministry, the former Chairman of Transcarpathia, people's Deputy Viktor Baloha said that Ukraine's President Petro Poroshenko offered him to head the Ministry of defense.
Baloha said in an interview LIGA.net.
"We had normal relations with the President — he offered me positions in the government," — said Baloga.
On the question of what the post he was offered the acting President of Ukraine, Petro Poroshenko, and whether it was connected with the Ministry of emergency situations, he said, "No, to head the Ministry of defense to Galatea (ex-defense Minister — ed.) But I develop this theme I don't, because nothing happened — I resign".
See also:
Ex-sponsor of the "Batkivshchyna": Balogh Azarov warned that confused with Tymoshenko will not be
Balogh said that Poroshenko actually he talked a long time about a year and a half ago. And during the last conversation, talked "about life".
"To be honest, and Poroshenko can confirm: I am in my life still never a President of anything not asked for. Every time I met with the President, on the contrary — he had questions and seek advice. This applies not only Poroshenko, but also other presidents. Always," said Balogh.
As you know, July 3, 2014, the Verkhovna Rada supported the candidature of Colonel General Valeriy Heletey to the post of Minister of defence of Ukraine. Geletey during the presidency of Viktor Yushchenko was the head of the Department of state protection. Balogh, in turn, Yushchenko was the head of the presidential Secretariat.
Earlier, Lviv mayor Andriy Sadovy said that Petro Poroshenko offered him to become Prime Minister.
Comments
comments