Index dumplings with cabbage. Products for cooking has risen by 21%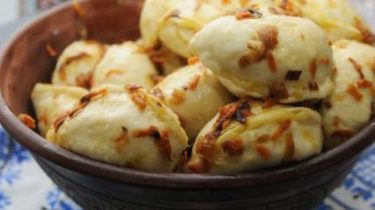 Over the past six months, the index dumplings with cabbage was 21%. That is exactly the expensive productsthat are needed for cooking this dish.
The figure calculated by the Association of suppliers of retail chains, said its Director Alexey Doroshenko on his page in Facebook. Take into account food prices on the eve of the pilot project the temporary restriction of state regulation of prices for social foodstuffs and six months.
See also:
Russia unexpectedly can "help" to reduce prices on fruits and vegetables in Ukraine – expert
To calculate the index dumplings with cabbage picked up the easiest recipe for an average family. Ingredients: 1 kg of cabbage, 30 grams onion, 50 grams of butter 800 grams of wheat flour, 400 ml water, 1 teaspoon salt, spices. In the finished dumplings – 250 grams of sour cream.
"Thus the Ukrainian dumplings with cabbage and sour cream cost us the day before of a government experiment 24.5 UAH. Six months later, dumplings with cabbage and sour cream are 29,7 UAH. In six months the price has increased by more than UAH 5, or 21%. Previously, we considered how the increased cost of the dumplings with potatoes for six months. The growth amounted to 26%," – stated Alexey Doroshenko.
The cost of food to cook dumplings with cabbage
Products
Prices on September 30, 2016
Prices on 30 March 2017
Cabbage
3,7 UAH/kg
A 4.1 UAH/kg
Bow
4,7 UAH/kg
3.6 UAH/kg
Butter
110,4 UAH/kg
Of 141.6 UAH/kg
The flour
8.5 UAH/kg
9,4 UAH/kg
Sour cream
UAH 33.3/kg
43,8 UAH/kg
Data of the State statistics service of Ukraine.
Comments
comments