In Donetsk more than fifty children were poisoned overdue humanitarian aid from Zakharchenko.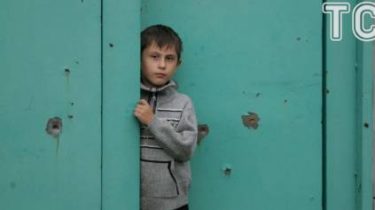 In one of the schools occupied Donetsk massively poisoned the students.
This is reported by local residents in social networks.
"Donetsk. Because of greed Zakharchenko in school №97 70 poisoned children. Expired humanitarian aid," wrote one on Twitter.
#Donetsk #Donetsk because of greed #Zakharchenko in school 97 70 poisoned children. Expired humanitarian aid. Donetsk residents told to keep quiet.
chip and Dale (@JRijJyY08AkRzL8) 19 APR 2017
According to him, the locals ordered to keep silent about the incident.
"By order of the male, the children are fed the humanitarian aid. In the bazaars, in the stores know the products from different missions, but without the sticker "Not for sale", – he added.
Other users of the social network confirmed the information, noting that also come across spoiled as a humanitarian canned food.
"Open the jar, and there meat is not pink, green or grey" – complain the people.
In turn in "Vkontakte" residents of Donetsk say that, according to recent reports, allegedly poisoned 180 people.
Comments
comments