Journalists published a video of a luxurious Palace Akhmetov near Kiev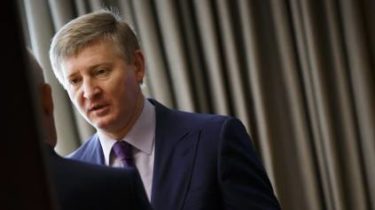 Journalists "Classtwo.Nfo" released a video with a huge estate of oligarch Rinat Akhmetov near Kiev in the village Plyuty.
Luxurious Palace with lakes filmed by a drone. The house is located on the territory of over 20 hectares and is hidden behind a double fence. Now there is a large-scale construction. The area under protection.
See also:
Zakharchenko moved to the estate Akhmetov and throwing a party with Russian officers – media
The crew noted that during the previous attempts to capture footage of the estate of unidentified persons fired at journalists. Decorated Palace Akhmetov as the "institution of health and social care."
Two years ago, photos of the Palace, the owner of which called Akhmetov, published on the Network. But then it was unfinished.
As previously reported, the influential American magazine Forbes named Rinat Akhmetov, the richest Ukrainian. Compared to last year, the tycoon got rich twice – his condition with 2.3 billion dollars has increased to 4.6, and the place in General ranking of rich people in the world rose from 771 in 2016 to 359.
Comments
comments