The draft auditor's report refuted statements Gontareva about the loss of "PrivatBank" – a journalist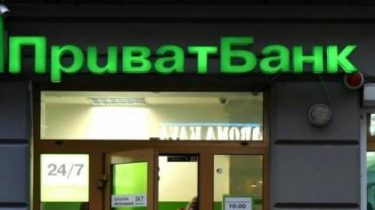 Journalist and presenter of the program "penny ," Alexander Dubinsky published a draft of the report of the auditors of the company Ernst & Young, who denies the words of the head of the NBU Valeria Gontareva about the loss of "PrivatBank" prior to nationalization.
The head of the financial regulator stated that the auditors allegedly found in the Bank issuing 97% of the corporate portfolio, "related parties". The journalist notes that the Ernst & Young do not confirm this.
See also:
The three-year Gontareva as the head of the national Bank: most iconic figures and facts
"So, according to the draft report E & Y the Bank's losses by the end of 2016, which became the basis for this insane capitalization (125 billion UAH – Ed.) an auditor is not confirmed. This means that the Bank formed reserves under the "insider debt" is taken from the air," said Dubinsky.
"Drawn to Gontareva could justify a project for the extraction of the Bank from its owners and simultaneously create conditions for pumping from the budget huge sums of money which the "reformers" intend to steal", – the journalist added.
Earlier, Gontareva said that the auditors found in "PrivatBank" fraudulent transactions by 16 billion hryvnia. The last night before the nationalization of "PrivatBank" of the financial institutions allegedly brought more than 16 billion. She also claimed that a thorough check in "PrivatBank" found that corporate loans to related parties amounted to 97%, as previously thought, and 100%. Therefore, the government will need to re-capitalize the financial institution.
The decision on nationalization of "PrivatBank" , the Cabinet adopted on 18 December.
Comments
comments