In the elite house of the Minister of environment of Semerak, the trash is not sorted, and drop others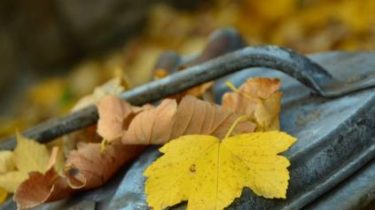 Ukraine still has no approved strategy of behavior of the garbage. According to environment Minister Ostap Semerak, the strategy is now being written, which was not 25 years.
Almost ready – this means that there is still no answer, in what way will the Ukraine – further disposal of obsolete incineration or sorting. As reported in the story TSN.19:30, the uncertainty is also served by the Minister. Semerak in the workplace, sorts garbage, however, does not leave the house.
In Kiev on the streets pidvysotskoho, 6, which in old high-rise building, according to the Declaration, the Minister has an apartment of 52 square meters. The neighbors complain about the dirt and can't remember when was the last time you saw here Semerak. Often he is met in the residential complex of premium class in Pechersk, where he also declared elite square meters.
The locals do not always convey the garbage to their containers because they throw the rubbish into the sewer another house. About sorting, not talking at all, complains the Chairman of osmd.
See also:
For garbage or picnic in inappropriate places will be punished with hryvnia
However, it should be noted that condominiums, housing office or even an owner of a private house may apply and sign an agreement with the sorting and recycling campaign. In the capital there's choice, but generally at 42 million about 100, which is very little. However, the business will quickly catch up as soon as the sort will become widespread and habitual for Ukrainians.
Recall, the Cabinet of Ministers of Ukraine together with Lviv regional state administration and local authorities of Lviv found the solution to the problem of disposing of "garbage in Lviv". While Lviv city Council will elect the method of disposal of waste generated in the city, garbage will be removed and disposed of to landfills in other cities of the region.
Comments
comments