Ukraine wants to attract foreign markets one billion dollars – danyluk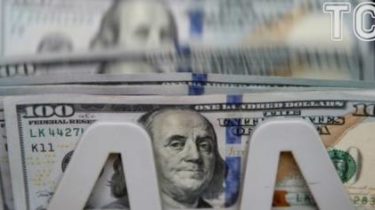 Ukraine plans by the autumn to spend the pension and land reforms, and then resume activity on the international bond markets to place securities in the amount of approximately 1 billion US dollars.
In an interview with The Wall Street Journal said the Finance Minister Oleksandr danylyuk. He is now on a working visit in the United States, the press service of the Ministry of Finance.
"For the first time after the Russian aggression in Crimea and Donbas, Ukraine has achieved financial stability and economic growth began that the year will reach 2.2%," – said danyluk.
However, the national Bank is not so optimistic and predict growth of the economy of Ukraine by the end of 2017 at the level of 1.9%.
In accordance with the updated Memorandum of cooperation between Ukraine and IMF on the third review of extended Fund Extended Fund Facility, Kiev in the end of 2017 intends to issue five-year Eurobonds for $ 1 billion with a yield of 9%. This writes UNIAN. According to the IMF, starting in 2018, Ukraine will annually involve $ 2 billion in foreign markets, and 2021, the amount of borrowing will amount to 3 billion dollars.
The last time Ukraine received in the foreign market $ 1 billion from the placement of Eurobonds under guarantee of the U.S. government in September 2016.
Comments
comments