Bank accounts blocked nearly two billion dollars of the "family" Yanukovych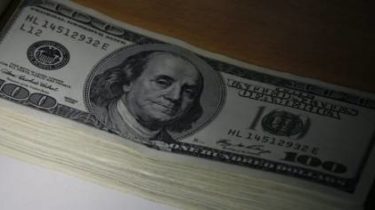 In Ukraine and abroad in Bank accounts of individuals and legal entities remain blocked nearly 2 billion dollars that belong to someone from the entourage of the former President-the fugitive Victor Yanukovych.
In particular, in Ukraine such funds discovered 1.54 billion U.S. dollars in equivalent. Still have the money locked in banks abroad.
"According to the financial intelligence units of other countries, the blocked assets of former high-ranking officials of authorities, local self-government of Ukraine and related entities totaling 107,19 million U.S. dollars, a trend of 15.87 million euros and of 135.01 million Swiss francs, in particular in the following countries: Austria, UK, Latvia, Cyprus, Italy, Liechtenstein, Switzerland and the Netherlands," according to the scfm.
In General, for the entire period of investigation (March 2014 – March 2017) relating to the financial operations conducted by former senior officials prepared and sent to law enforcement agencies 589 materials. And the amount of financial transactions that may be associated with the legalization of income obtained by criminal means, and can be connected with the Commission of another crime it is 208,7 billion. 165 cases totaling 4.47 billion UAH related to the financing of terrorism or conducted with the participation of individuals who publicly call for violent change or overthrow of the constitutional system or changing the boundaries of the territory or state border of Ukraine.
Comments
comments