The international organization has purchased medicines against tuberculosis is 8 times cheaper of the Ministry of health and the chamber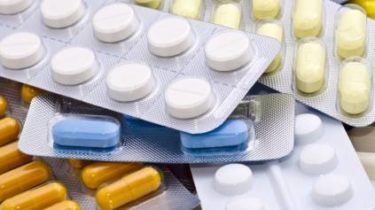 The Ministry of health was criticized for poor coordination 5-year program to combat tuberculosis, which has sent more than 3.2 billion hryvnia.
This is stated in the message of Department of information policy of the accounting chamber on the audit of efficiency of use of budget funds the implementation of National target social program for combating tuberculosis in 2012-2016.
"Within five years of the program for its implementation has sent more than 3.2 billion UAH, of which 2.1 billion UAH of budget funds, and UAH 1.1 bn international aid", – is spoken in the message.
As noted, from 2015, the Ministry of health alone does not buy treatment for tuberculosis, because this function is transferred to specialized international organizations – UNDP.
"As a result, purchased her drugs were 8 times cheaper than the same, which the Ministry purchased in 2014", – said the auditors.
In addition, it is reported that the Ministry was unable to organize the use of residues of drugs acquired during previous years, so after long storage in the warehouses they have become unusable due to the expiry of their use. As a result, lost medication for the sum nearly 5 million hryvnias.
"The Ministry of health almost 1.5 years have not made any decisions regarding the effective use of medicines international assistance in the amount of 46 million UAH. This led to the fact that some of these medicines cost 21.3 million UAH this year will become unusable after 2-4 months," said the auditors, noting that if the attitude of the Ministry of health to use drugs in the near future will not change, other medications will also be lost, and their disposal will require additional funds.
We will remind, earlier the Ministry of health and the regions there was conflict over vaccines for immunization against dangerous diseases. On the ground claim that they did not have enough vaccines against dangerous diseases despite the fact that in the neighboring countries of Ukraine raging epidemic. Officials, in turn, are convinced that the issue is not related to procurement, because drugs.
Comments
comments