OSCE to resume patrols in the "LC"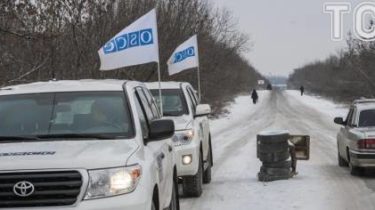 Patrols of the OSCE SMM in Ukraine resumed work in the "LC" who was suspended due to undermining of the car with the observers near the village Prishib.
This was announced by the Deputy leader of the team of observers of the OSCE SMM, Dalhaug Arne, reports UKRINFORM.
"In connection with the tragic event yesterday, most of the patrols Luhansk team was cancelled. Today we resume the patrols," he said.
Arne said that the observers are constantly faced with the risk during their work in Donbass. According to him, since the beginning of the year, the Luhansk team was in serious danger seven times.
"Will they (the patrols) permanent, or not – the decision will be made as a result of an internal investigation of what happened on Sunday," added Arne.
In addition, he said that the incident is continuing an internal review, the results of which will be published on the official website.
See also:
OSCE monitors have stopped patrols after the death of his employee
Comments
comments