Putin has compared himself to a clam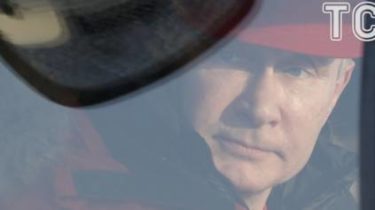 The President of Russia Vladimir Putin on the example of shellfish explained what he does in his post.
Speaking at a meeting of the Board of Trustees of the Russian geographical society, he said, as sea angels eat of limuzinov known as sea devils.
I was talking to one of the Council members, Putin said, "the Last picture of this clam. Angel, Yes? And he eats a devil?".
"Yes. Sea angels eat sea devils. Good triumphs over evil," – said the Russian President.
"This is what I do," – said Putin.
See also:
Putin pulled a face working of the concern "Kalashnikov": "Why are you so serious?"
Recall that in their dreams, Russians most often see Russian President Vladimir Putin among the actual individuals that they have. To such conclusions came to "Yandex," analyzing online queries users about their dreams. Most of all he dreams about users from Chechnya.
Jellyfish, sea angels and devils. What does Vladimir Putin pic.twitter.com/wUydfQFxja
— Meduza (@meduzaproject) 25 quina 2017 R.
Comments
comments