USA in 2018, want to reduce aid to Ukraine nearly 70% of the media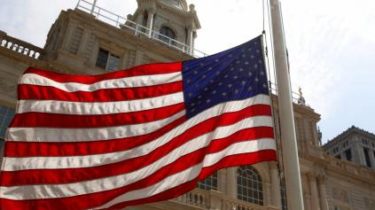 The United States in 2018, want to significantly cut aid to developing countries, including Ukraine.
This is stated in the article American edition of Foreign Policy, reports Voice of America.
The publication received a 15-page budget document of the state Department, which is supposed transfusion of money from the program development aid program, which is closely connected with the purposes of national security.
This document shows the administration's plans of Donald trump to reduce direct international assistance in fiscal 2018.
As for Ukraine, aid for 2018 instead of the intended $ 570 million is expected to be $ 177 million of Reductions, as stipulated percentage was 68.8%.
See also:
"Christmas gift" from the US: Obama signed the allocation of $ 350 million for Ukrainian army
The reduction of aid to developing countries meets the promise of the President of the United States Donald trump to adhere to a policy of "America above all", the newspaper notes.
Earlier, Donald trump has signed a decree designed to protect the national labour market and encourage the purchase issued in the country of the goods. The document is called "Buy American and hire Americans" (Buy American and Hire American – ed). His action must lead to a change in visa policies and conditions for public procurement and trade agreements. The Ordinance allows American companies to sell goods to the governments of U.S. trading partners on the same terms as foreign firms in the domestic market.
Comments
comments