In Kiev plan to rename more than a dozen streets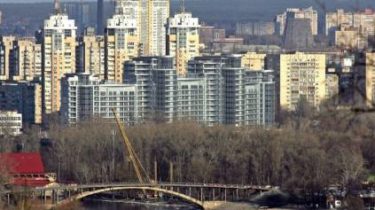 In Kiev plan to rename at least 11 streets.
About it reported in a press-service of the city Council.
"At the meeting of permanent Commission of the Kyiv city Council on culture, tourism and information policy of the deputies agreed on the renaming of some streets, lanes and squares in the capital", – stated in the message.
As noted, going to rename:
1) St. Krasnovodskoe on the street Khotyn in the Podolsk district;
2) Dneprodzerzhinskaya str. street Kamenskaya in Darnytskyi district;
3) St. Nicholas on the street Lebedev Yuri Amendments in the Dnieper area
4) Yaroslav Galan street St. Augustine Voloshin in Solomenskiy district;
5) street Dnepropetrovsk on the street Novosadskog in Solomenskiy district;
6) ul Krasnodonskaya street Kuchmin Yar in Solomenskiy district;
7) St. Lebedeva-kumacha str., Galego Nicholas in Solomenskiy district;
8) Socialisticheskaya str Lev Matsievich in Solomenskiy district;
9) Moldavskaya str on str Heroes-firefighters in Shevchenkivskyi district;
10) St. Timothy Shamrylo St. Park-syretskaya in Shevchenkivskyi district;
11) St. Eugene pottier St. Anton Cede in the Shevchenko district.
In addition, MPs are planning to rename the building of Boris Shahlin in goloseyevsky area on the lane of Gorky, Dnepropetrovsk highway – Dnieper highway, the area Internationally in the area of Valery Marchenko, and lane Krasnodon – in the lane Kuchmin Yar.
Also during the meeting, the Commission identified 39 names for new streets, 24 of which are located in goloseyevsky area, in particular, it is proposed to call them in honor of: Nazar Yaremchuk, Ostap Veresay, Boris Matyushenko, Alexander Udovichenko Sergei Shelukhina, Gregory Golushkevich and Theodosius of the caves. The remaining 15 streets are located in the Desnyansky district, cook them names: Michael Belinsky, Basil Bidnov, Family Crow, Yaroslava Stetsko, Gregory Scarves, Les Tanaka, Eugene Pluzhnik, is Muyiwa etc.
Currently, the decision to rename should maintain the MPs at the plenary session of the city Council.
We will remind, earlier in Odessa there was a scandal because of the fact that on April 26 deputies of the city Council brought back the old names to all decompensirovanny the streets, alleys and avenues.
The Prosecutor's office opened a criminal case on the fact of cancellation of the Odessa city Council decision on the de-communization of a number of streets.
In turn, SBU requires the mayor of Odessa to cancel the provocative decision of renaming streets, because it contradicts the Ukrainian legislation.
Comments
comments