Nasirova had surgery: TSN took the head of the SFS in the hospital under a new blanket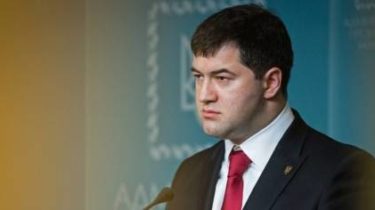 Today, 28 April, suspended the head of the SFS of Novel Nasirova still had the surgery, which recently was postponed due to a court session.
As the correspondent of TSN, the surgery was conducted in the Ukrainian scientific and practical center for endocrine surgery, transplantation of endocrine organs and tissues Ministry of health ofUkraine. And the operation was guided by the Director of the medical institution Professor Alexander Larin.
TSN managed to remove Roman Nasirov in a hospital bed and learn about the state of his health. All the details about why the head of GFS needed medical care and he now feels, see the report of Olga Wasilewska in the edition of TSN 19:30.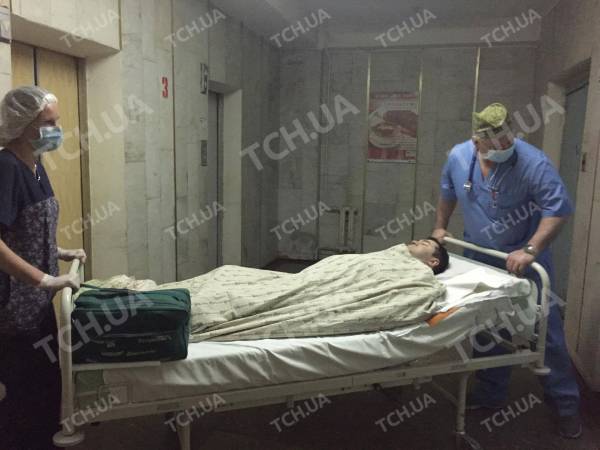 Photo of Olga Wasilewska/TSN
Note that earlier photos Nasirova under the checkered blanket in the hospital "Feofania", in which he announced the suspicion of employees of NABOO, became the object of numerous jokes on the Network. The Chairman of the GFS I am sure that this blanket had been planted specifically to provoke a sensation in social networks.
On the eve of the Solomensky district court of Kiev decided to extend the measure Novel Nasirova for 2 months.
The head of the SFS is suspected of abuse of office and embezzlement of public funds in the amount of over UAH 2 bn. The consequence considers that Nasirov, acting in the interests of the Deputy Onishchenko, the "gas business" were arbitrarily granted a number of enterprises the possibility of tax liabilities in installments.
Dismissed the head of GFS released on bail in the amount of UAH 100 million. Money for him was made by his wife Catherine Klimovska. Answering the question of where the money Nasirov said that, they say, would be better if he sat in the detention facility and argued his guilt.
Comments
comments