Agency Fitch has lowered its growth forecast for Ukraine's GDP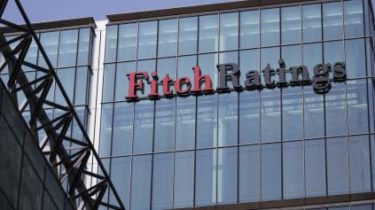 International rating Agency Fitch downgraded the growth forecast of Ukraine's GDP in 2017, from 2.5% to 2%.
This is stated in the message Agency, reports "ZN.UA".
"The GDP growth in Ukraine in 2016 amounted to 2.3%, which exceeded expectations, but the embargo will negatively affect mining, metallurgy and electric power industries. We forecast that growth in 2017 will slow to 2%", – analysts of the Agency.
In addition, according to forecasts Fitch, in 2018, the country's GDP growth could reach 3% by improving consumer demand and investment.
See also:
The Outlook is stable. Kiev has upgraded the credit rating
The Agency also forecast an average inflation in 2017 at the level of 11.2% compared to 14.9% in 2016. Fitch confirmed long-term Issuer default rating (IDR) of Ukraine in foreign national currency at level "B-" (significantly insufficient creditworthiness).
"The ratings of Ukraine there is a lack of liquidity, high debt burden and structural deficiencies associated with a weak banking sector, institutional constraints, geopolitical and political risks", – said in a press release from the Agency.
According to experts, the international reserves of the NBU increased to 16.7 billion dollars after listing from the International monetary Fund of one billion tranche of macro-financial assistance of the European Union in the amount of 600 million euros. Analysts predict a rise in international reserves to 18.1 billion dollars by the end of 2017.
See also:
Fitch has improved the ratings of Kyiv and Kharkiv
"The continuation of the IMF program is positive for the credit profile of Ukraine, as it supports external funding, support the trust and ensures the momentum of reforms. However, further payments from the IMF and other international partners will depend on progress in the implementation of the programme of structural reforms… the Key indicators of the reforms include pension reform, the introduction of a land market, privatization, and progress in fight against corruption", – said the Agency.
Earlier, the international rating Agency S&P Global Ratings affirmed the long-term and short-term ratings of Ukraine at "B-/B" with a stable Outlook. The Agency noted that the macroeconomic situation in Ukraine in 2016 has improved, the economy returned to positive growth and low inflation after a deep fall of GDP a year earlier.
Comments
comments