In Kiev in broad daylight burned another car of the activist that fights against the building of the forest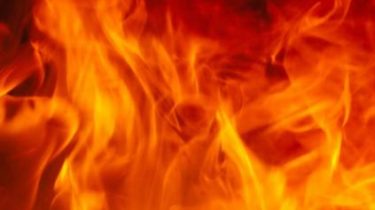 In Kiev Kiev unknown torched a jeep of the activists of the public movement "Defend the Forest", the journalist Valentina Aksenova, which is fighting against the building Vorovskogo forest.
About it the woman wrote on the page in Facebook by posting a video of the fire.
"Burnt now and our jeep. On Poznyaky, in the courtyard of an apartment building. In broad daylight. Well, that's all", she said.
As noted Aksenov, the reason for the arson is the long-running conflict with the developer, which is struggling against the activist.
"The reason I Sumowski protect the forest and fight illegal developments. It is already Godebski not going to burn my entire family will not rest" she said in response to accusations of social network users that the car was set on fire due to Parking on the lawn.
We will remind, on the night of 11 April in the suburbs of Kiev, in the village of Petropavlovskaya Borschagovka, at night unknown persons burned the activist of the cargo minibus Volkswagen Crafter.
Then she said, what became the fourth victim is unknown arsonists.
"Burned the car of the lawyer Dadukou, then opposition MP, then our activist, now – me," concluded Aksenov.
Comments
comments