Groisman decided that the wages of Ukrainians are growing faster than prices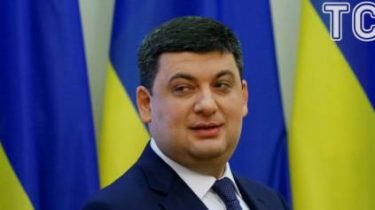 Prime Minister of Ukraine Volodymyr Groysman saidthat the growth of wages in Ukraine ahead of rising prices.
The head of government announced on may 1, on his page in the social network.
"According to the state statistics, the average salary of full-time employee in Ukraine in March 2017 was 6 752 UAH. That's twice the minimum wage and 8.7% more than in February," he said.
"This growth is consistent with growth in industrial production, which in March rose more than 8%. Overall increase in incomes of Ukrainians over 37%. Considering that inflation over this period amounted to about 15%, I can safely say that wage growth finally outstrips inflation", – said the Prime Minister.
Comments
comments