100%: Klitschko told about the full implementation of the obligations to the organizers of "Eurovision"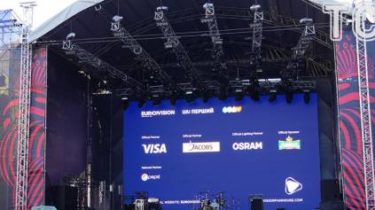 The mayor of Kiev Vitaly Klitschko said that the city has fulfilled all its obligations to the organizers of"Eurovision".
He said this in an interview with "Sedanka z 1+1".
See also:
Participants of "Eurovision" to conquer Kiev: Australian went to school, and the Finns recorded a video in the cable car
"The obligations that the city assumed (in preparation for the contest – ed.), we fulfilled 100%," – said the head of the capital.
He said that the authorities had to equip the territory near the International exhibition center, detours to ensure the safety of visitors, to organize a Euro village (fan zone).
"With regard to completely of the city's infrastructure, we continue to work, this is a huge industry, in which decades did not invest the money… We work here not for one year", – said Klitschko.
He also noted that Kiev transferred to the account of "Eurovision" 200 million UAH for organzatsii infrastructure competition.
"I'm not going to talk about the money that we have invested in infrastructure, new parks, squares, the area near the "Eurovision": the money we are not in "contest" investing, and in our city", – said the mayor of Kiev.
Recall, may 4, at noon officially opens the biggest fan zone contest "Eurovision-2017" in the capital.
Comments
comments