Sexologist told how Masturbation affects pregnancy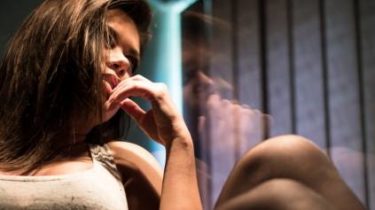 After Masturbation can improve mood, to recover from head and abdomen.
In an interview, said sexologist Natalia Ezhova and urologist Anton Glebov.
According to the sexologist, there are many positive sides of self-satisfaction.
"There's research that if a woman after unprotected sexual intercourse tomasturbate within an hour, several times increases the likelihood of pregnancy. Orgasmia attempts and change in acidity contributes to greater likelihood of pregnancy. So sometimes Masturbation helps to get pregnant", she said.
Yezhov also added that in any case orgasmia sensations contribute to the release of endorphins which have a calming effect, relaxing, and analgesic.
See also:
In Ukraine the situation with sex is worse than in the USSR
"But we have to restrict yourself to within the civilized. We don't have to masturbate every day several times, don't have to do that, who are not interested and don't have to masturbate to the detriment of the ability to get pregnant – because if you get stuck on Masturbation, so we don't have children – it's too bad," said the sexologist.
Natalia Yezhov said that the American sexologist Kinsey conducted a study which showed that 90% of people masturbate.
"That is, if some friend will say that he is not masturbating, then he's just lying or not telling. Nine out of ten people masturbate – and that's fine. It is a form of life. Simply, we live in a society that does not accept", she said.
Read more in the full interview at the link.
Recall bBritish manufacturer sex toy by Hot Octopuss arranged in the center of new York booth for Masturbation. As reported by Ntw York Daily News, to use it can men, which is connected to the Internet the laptop.
Booth called GuyFi located at the intersection of 28th street and Fifth Avenue in Manhattan. Premises, according to the company, to allow men, "working 9 to 5", to take a little break and "de-stress".
Comments
comments