The head of "Ukravtodor" cause in Poland for questioning in the case of fraudulent financial pyramid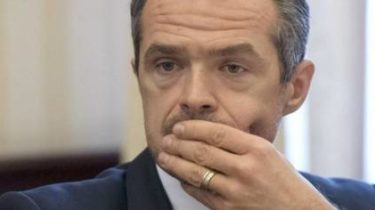 The head of "Ukravtodor" pole Slawomir Nowak call to Warsaw for questioning.
This was the official who had previously held the post of Minister of transport of Poland, told local media, said the plot of TSN.Ranok.
May 23 Novak to appear at meeting of temporary Commission of inquiry of the diet. It will consider unlawful the establishment and functioning of a financial pyramid "Amber Gold" in Gdansk. The pyramid without the necessary permits and worked in Poland from 2009 to 2012 and fooled 11 thousand depositors. Investigators believe that she worked with the assistance of the then government, in particular, and Slawomir Nowak.
Earlier the head of "Ukravtodor" explained why in Ukraine the roads are bad.
Comments
comments